Get iPhone Protection Plan for less than $5 a month
*pricing based on the purchase of the 3-year plan
In a world where everything breaks, it pays to be covered!!
READY TO MAKE THE SWITCH? IT'S EASY. CALL 888-994-0914 to sign up for Everything Breaks and we'll help cancel your insurance from AT&T, Verizon, Sprint or T-Mobile. Even if your phone is still under contract, you're allowed to cancel whenever you want without penalties, fees or changing your current cell phone plan.
Everything Breaks vs. the other guys

Convenient repair at any local repair store

Covers any working phone, old or new

Coverage never ends, cancel anytime

Follows you phone to phone

Reimbursement for Apple Genius Bar repairs
*All comparisons based on 2-year protection plan plus one accidental claim (includes the Samsung Galaxy S7 32GB,Samsung Galaxy Note 5 64GB and the HTC One M9) for the following providers: Everything Breaks smartphone protection plan, SquareTrade Smartphone Protection Plan; AT&T Mobile Protection Pack; Verizon Total Mobile Protection, Sprint Total Equipment Protection Plus.
Reviews from our Happy Customers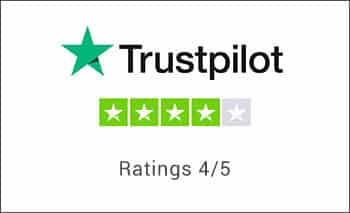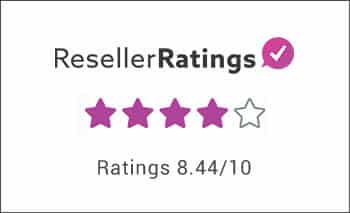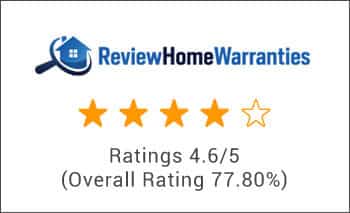 One day my phone went blank! Since it was covered under the smartphone protection plan of Everythingbreaks.com, I contacted them right away and they covered it! I am so happy with their service.
I noticed that my battery was draining faster than usual. Lucky for me, I had it covered by Everythingbreaks.com. So, got a replacement. Would highly recommend this.
Bought a monthly smartphone protection plan from Everythingbreaks.com and couldn't be happier with their services and customer support. I am planning to upgrade to their 3-year plan soon!
It was aggravating when I couldn't take pictures on my phone. Everything Breaks repaired the camera under their iPhone Protection Plan and now it works! Thank you.
Everythingbreaks.com seems to be the one-stop solution for your iPhone issues. Got my cracked screen replaced with no questions asked. Keep up the good work guys!
My damaged iPhone was repaired within a day, which would not have been possible with other carrier plans. A big Thank you to Everythingbreaks.com
Thank you Everythingbreaks.com for quickly replacing my Android phone's charging port. You made my day!
My Android phone's screen was malfunctioning for quite some time. So, I tried out Everythingbreaks.com and trust me, they are great!
The customer representatives at Everythingbreaks.com are very responsive and transparent about their work. Loved their service!
The home button of my smartphone suddenly stopped working which prevented me from using it. EverythingBreaks.com rescued me by fixing the problem. Thanks to their team and especially to John for the patient help.
I am overwhelmed by the kind of support and service EverythingBreaks provides. I have now become a huge fan.
I am happy to buy the iPhone protection plan from everythingbreaks as they have great people to assist you and very polite. Highly recommended.
I was missing out on my favorite music due to a headphone jack problem with my smartphone. Everything breaks repaired it sooner than any local shop was able to. Keep it up.
The screen of my smartphone cracked when my 5 year old dropped it while playing some game I cannot pronounce the name of it. Got it replaced hassle-free with coverage from EverythingBreaks. Thank you for the timely service.
Got my iPhone repaired super quick, thanks you Everythingbreaks.com
My iPhone fell and got drenched while in the pool and was covered by the support team of everythingbreaks.com.
Getting the lens of android phone camera repaired is not an easy task. But Everythingbreaks.com makes hassle-free. Thank you.
My second-hand smartphone started not to work, but luckily I had it covered with Everythingbreaks.com. Servicing it was not a big deal at all! Appreciate their service very much.
The camera lens of my newly purchased mobile device became unusable after some scratches. I got them replaced from Everything breaks. Loved the service I receive and highly recommend this.
Owning an iPhone & then spilling tea on it sounds stupid right? I think this might be the reason my dad bought an iPhone warranty plan for my phone from Everything Breaks. They have repaired my phone three-times properly and without complaints. I'll definitely recommend it to my family and friends.
My cell phone screen was getting dimmer day by day & I was not able to figure out the reason. So, I contacted the EverythingBreaks.com support team. I am happy with customer service. Now my phone is back to normal. Thank you so much.
I recently spilled coffee on my phone and then panicked as I couldn't switch it on. My mom immediately called everythingbreaks and asked for a solution. They said it will be repaired and covered under the iPhone protection plan.
I am happy to buy the iPhone protection plan from everythingbreaks as they have great people to assist you and very polite. Highly recommended.
Most frequent questions and answers

Please note: Apple repairs are repaired with Apple parts only. We reimburse you for any repairs made. This does not replace any Apple warranties. This is an extended service plan, and applies after your Apple warranty expires.